Weddings
Exclusive use or Private Dining
&
Civil ceremonies
In light of the current restrictions in Ireland (from midnight 21st October to midnight 1st December) if you wish to have a smaller, intimate wedding (which we've been hosting since 1993!) with close family & friends then Ghan House offers the perfect solution for both Civil Ceremony & your wedding day celebrations! At present the total amount of guests allowed, following government guidelines, is 25 guests.
So, if you still want to go head with your wedding – you can! – keep it small and intimate (25 or less) – you'll have a far better wedding because of it! – here are the pictures of the 3 private dining rooms. – all with log fires and candlelight.
The present restrictions; wedding guests are ok to stay at Ghan House on the night of the wedding (we have 12 bedrooms – perfect for 25 guests!), they are ok to travel across county borders and they are ok to travel from 'up North'.
Our 360 degrees backdrop are the beautiful views of Slieve Foy, the Mourne Mountains & Carlingford Lough – from the gardens, all the public rooms & bedrooms.
We have 8 ft high stone walls enclosing the gardens, adding to the privacy & uniqueness.
Our drawing room will hold up to 25 guests on one long, 1 metre wide table or 4/5 ovals of 4/5 or 6 guests. (Up to 54 if you are planning post Covid)
The ballroom will hold up to 20 guests on one long or 4 ovals of 5 guests.(Up to 24/40 if you are planning post Covid)
The ground floor dining room is perfect for even more intimate – from 5 to 18 guests.(Up to 20/32 if you are planning post Covid)
All private dining rooms have mountain views & log fires.
For intimate weddings – from 4 to 25 (50 guests without restrictions) guests – our Civil Ceremony room is perfect. Celebrate with drinks on the lawns or in front of an open log fire, then simply have a gorgeous, relaxed dinner in one of our private dining rooms. If you wish to skip dancing and evening guests, then this alternative to exclusive use is very laid back way to enjoy your day!
When you wish to have a band or DJ in the ballroom (post Covid) that has wall maple dance floor and/or evening guests, then to have exclusive use of Ghan House is perfect!.
Exclusive use is €2,000 for Sunday to a Thursday, €3,000 for a Friday and Saturday is €4,000.
We leave service charge at your discretion!
Exclusive use

This means the whole house and gardens are just for you & your guests, you can arrive when you want & have your wedding dinner when you want. The Exclusive Use rate includes the use of the bridal suite & reduction on the cost of our bedrooms for your guests. We also do not take any lunch bookings on the day of your wedding & usually the day after too. We devote our energies for your day!

2 AA Rosette kitchen

We use the same award-winning 2 AA Rosette team for our restaurant to cook for your wedding.
We take care of all the hard work so you can focus on the big day. You can bring your own wine and just pay a corkage fee – only for the wine we open. Our menus reflect the reputation our restaurant has earned over 23 years.
Civil Ceremonies

There are now many wonderful and romantic ways to have a 'non church' wedding – we can host your Civil Ceremony here at Ghan House in front of the open fire for up to 50 guests (25 guests presently) or the adjacent Heritage Centre if you have more guests.

Enquire about booking your wedding date at Ghan House.
Talk to us about your wedding
We recently celebrated our wedding reception at beautiful Ghan House in Carlingford and I can honestly say it was a perfect day from start to finish. Paul, Sarah and all the staff were brilliant – so welcoming, helpful and friendly to us and all our guests. Paul and Sarah, thanks again for all your helpful advice on the run-up to the big day. We had a few last-minute changes and requests – everything was accommodated with no fuss. Ghan House is an excellent setting for a wedding for many reasons: the house itself is gorgeous, the rooms in both Ghan House and the garden are beautifully decorated, really comfortable and the bathrooms are lovely. The food was excellent and we were able to adapt the menu to suit our preferences – the Cooley Beef in particular was delicious. The location is perfect; despite being in bustling Carlingford the house and grounds are secluded, private and very peaceful, there's plenty of photo opportunities in such a setting. The advantage of having exclusive use of the house and grounds for the big day meant that guests could choose to chill out in the wee bar, listen to music in the garden or just explore the lovely surroundings and relax! It honestly was the most chilled-out, amazing and enjoyable day!
Helene & Seamus
Click here for more information & lots more genuine wedding quotes on Weddingdates.ie.
"Paul, I'm not sure where to start in thanking you and your team.
From the first moment we came to see you and chat about our wedding we knew that you had the same vision for our wedding as we did, a relaxed atmosphere with a focus on amazing food and you did not disappoint!
Yourself, Sarah and Orla made arranging our wedding from Manchester so easy, anything we asked for was never too much trouble and you offered sound advice throughout our wedding planning journey.
I was initially a bit concerned that the Ghan House was a bit disjointed for a wedding, how wrong was I?? If anything this is a massive advantage, we had our drinks reception with the kooky ukes in the garden, the traditional session in the downstairs room and the disco in the dance hall!! Everyone is raving about the venue and rightly so!! Thank you so much for making our wedding even better than we could have imagined.
Can you please pass on our regards to your amazing barman and chef also."
Angie, Simeon (& baby Ethan)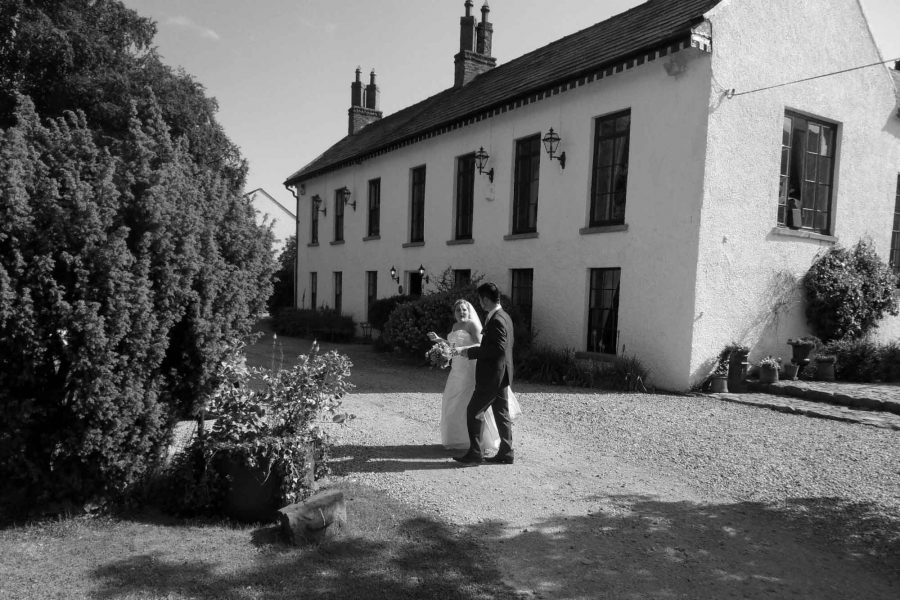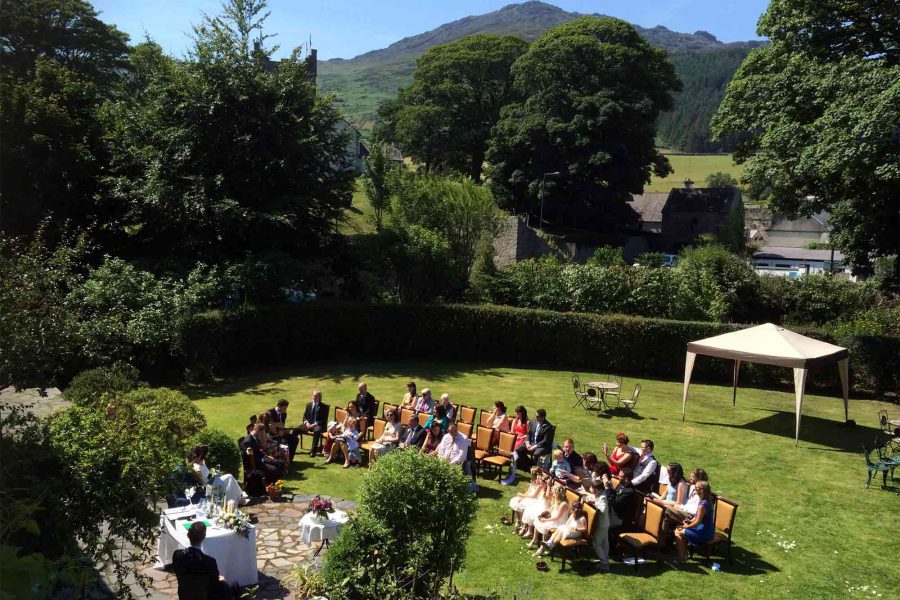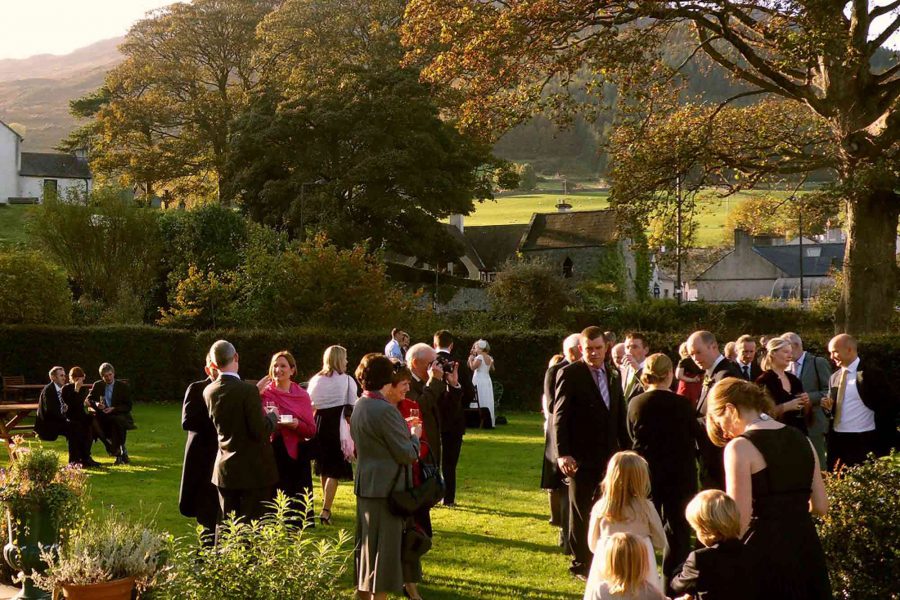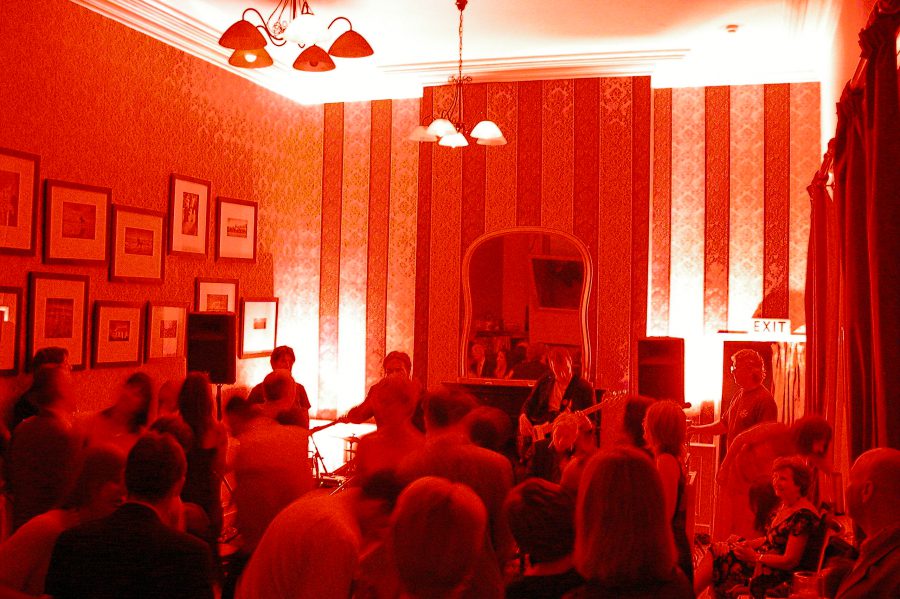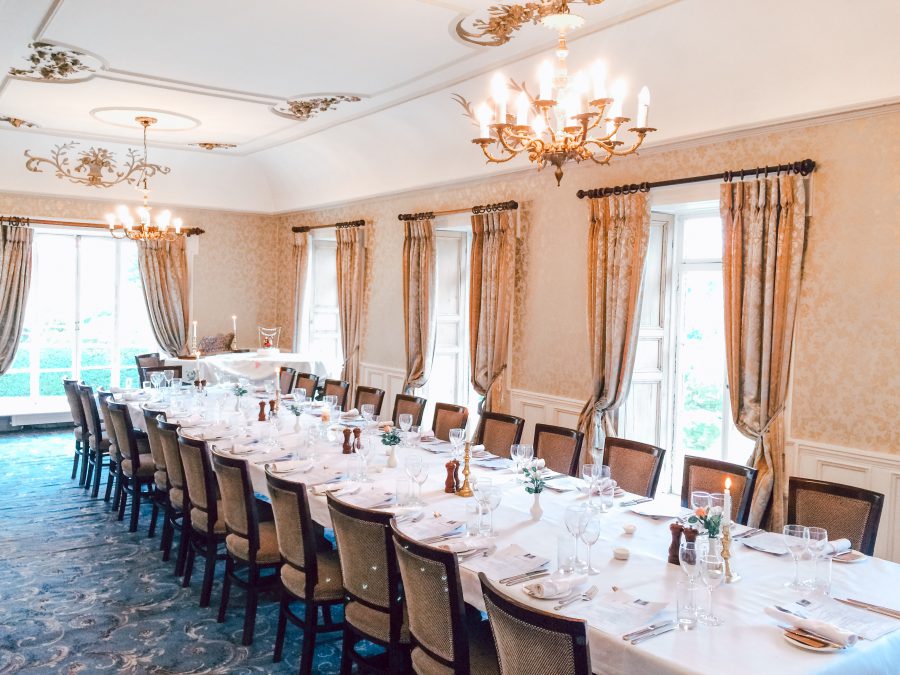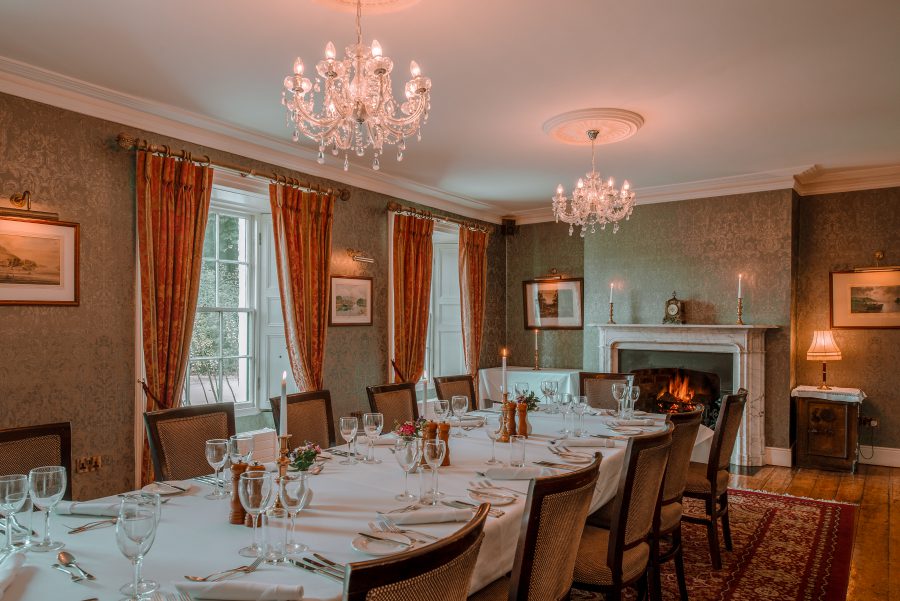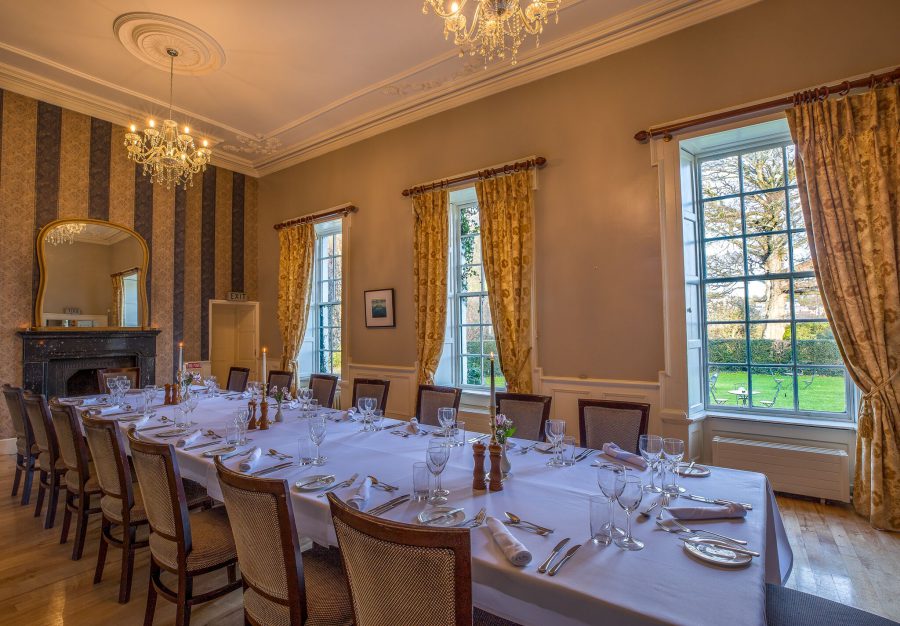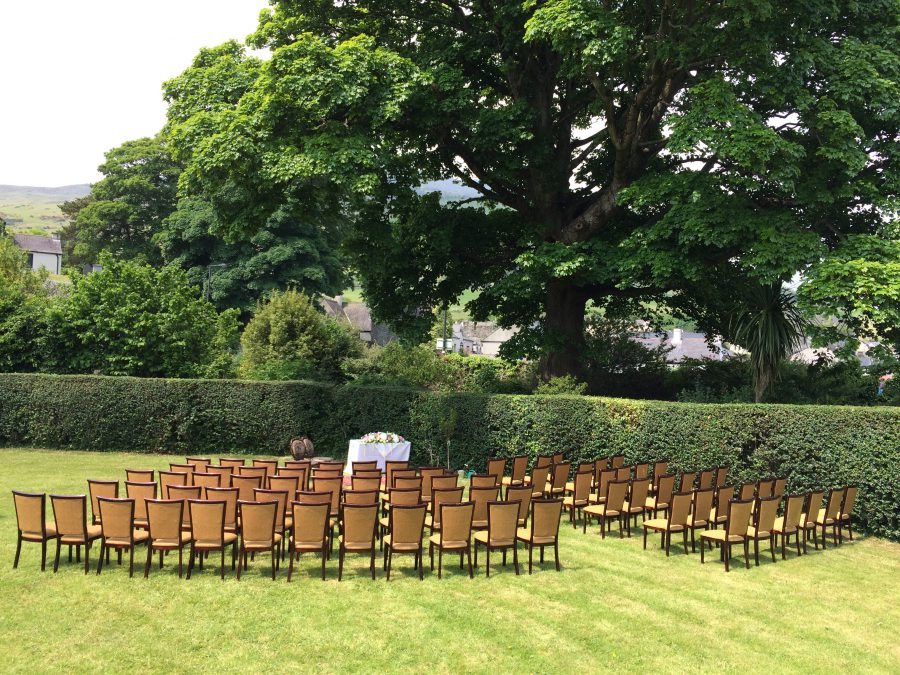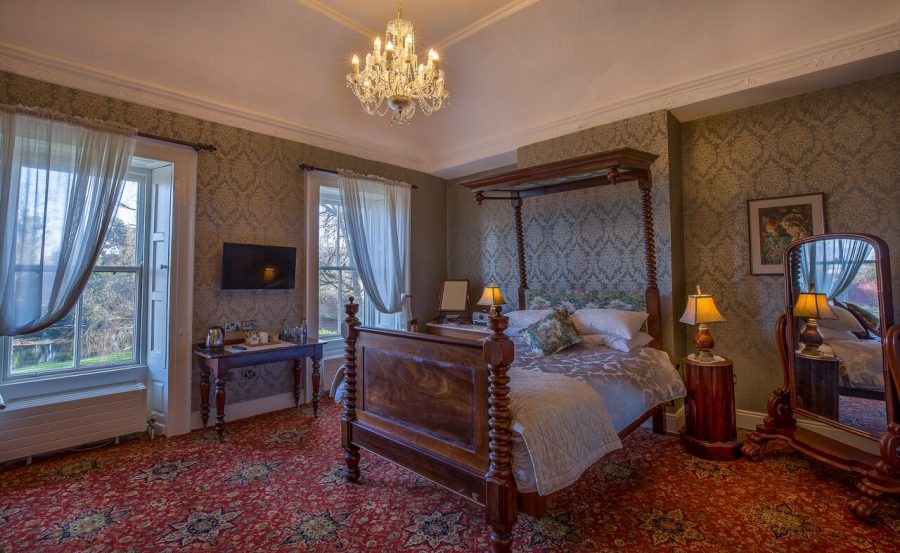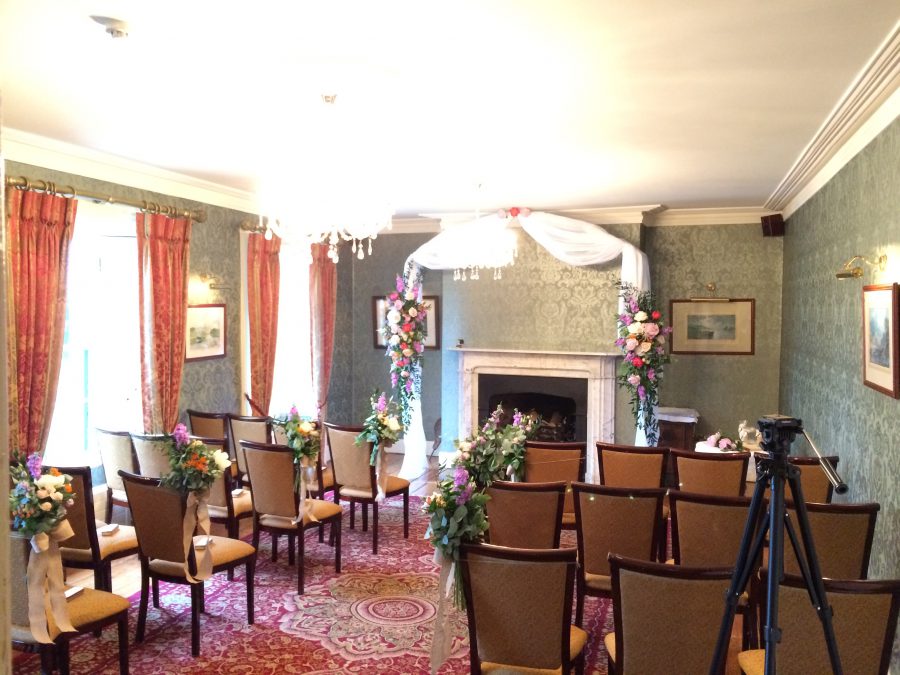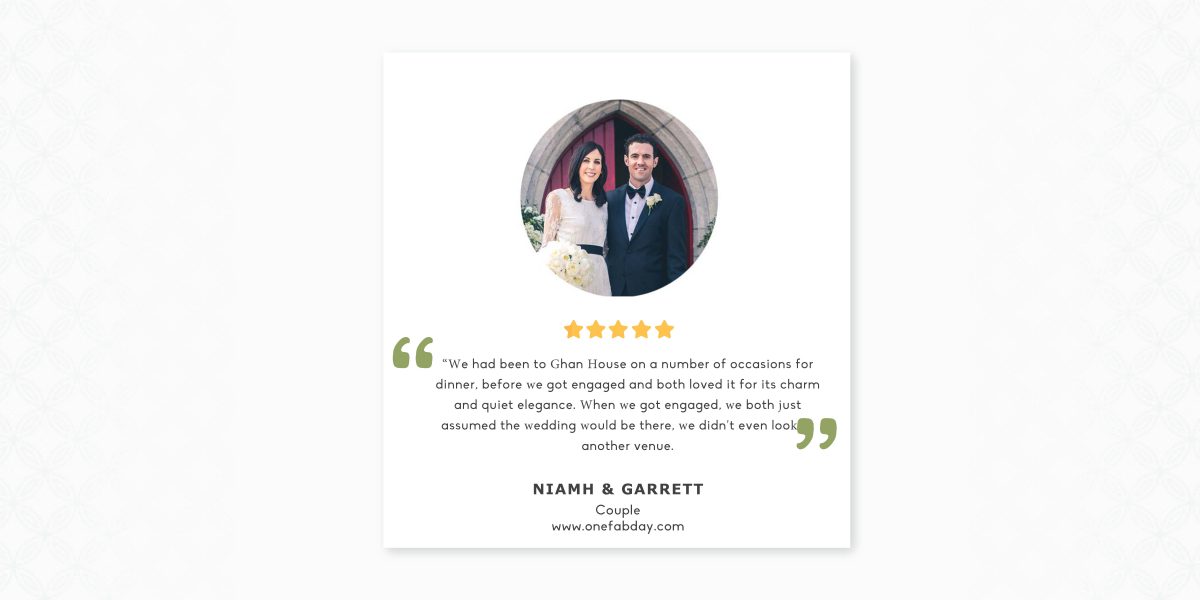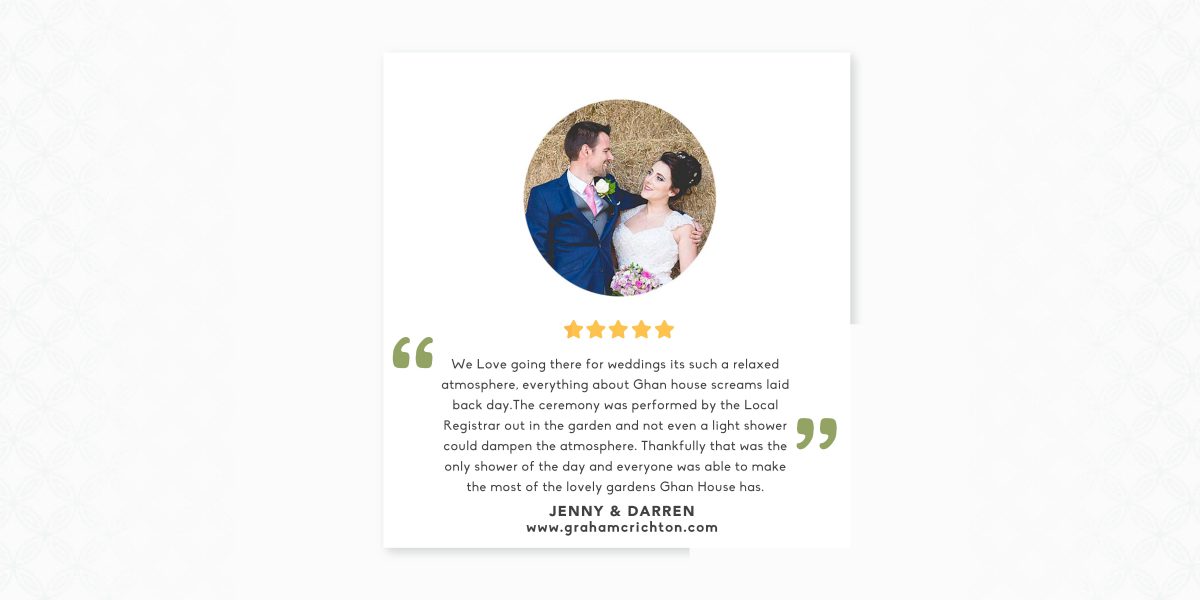 Enjoy a few short videos of some weddings that were held here at Ghan House.